WHAT WE OFFER:
élastic provides a complete service from discussing your initial thoughts to handing over the keys at the end. If you don't need us for the whole journey we will be delighted to join you for the parts you choose.
These are the steps we take: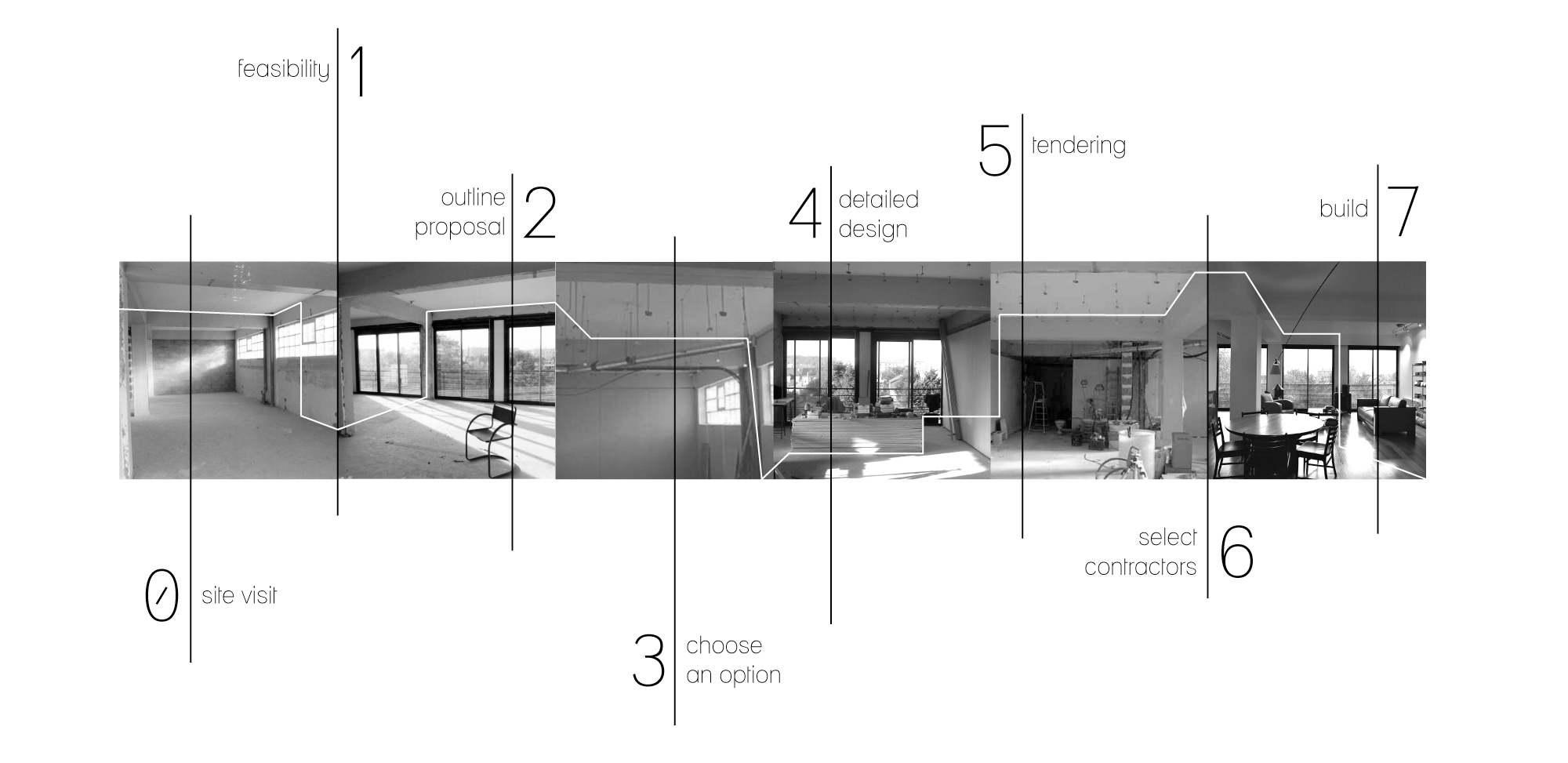 0 – Visit the site to see, photograph and measure in order to understand the potential
1 – Assess the site's feasibility to meet the aspirations of the client
2 – Design several sketch proposals
3 – Choose one of the design routes taking into account client preference and budget
4 – Produce a detailed design, select materials and plan production
5 – Create a short list of suitable suppliers and craftsmen
6 – Select the best according to ability, price and availability
7 – Finalise the schedule of work, supply of materials and complete the work on site
Once work is underway each member of the élastic team brings their skills to the process until it is satisfactorily completed.